2023 Beijing Times Instrument (Changsha) Technology Exchange Seminar
---
On the afternoon of March 22, the first offline large-scale exchange seminar after the epidemic, Beijing TIME Instrument (Changsha) Technology Exchange Seminar, was successfully held at the Empark Grand Hotel in Changsha.
The guests participating in this technical exchange meeting are from universities, military industry, construction machinery, new materials, rail transit, metrology inspection and metal mold processing and other industries. More customers and friends come from Zhuzhou, Xiangtan and Yiyang.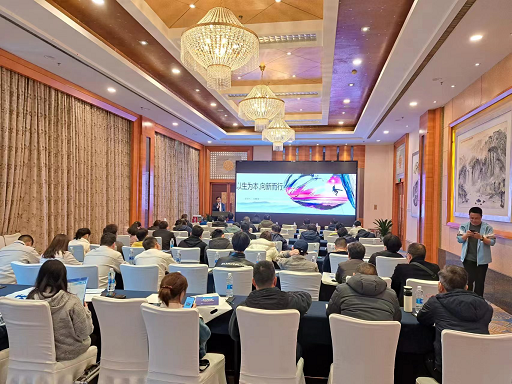 The meeting was presided over by Li Guofang, the regional director. First, Mr. Ma Hailong, the president of Beijing TIME High Technology Co., Ltd., gave a speech. Mr. Ma expressed his sincere thanks to all the friends who participated in the meeting, and introduced the development of Time Company, the authentic TIME brand The difference from counterfeit brands, introducing the "new" road course in the past three years, unswervingly taking the road of continuous innovation, the development direction of TIME's intelligent detection and the major achievements it has achieved so far. The on-site response was enthusiastic, customers have a high awareness of the quality of the times, and they are very much looking forward to the direction of intelligent testing instruments.
Mr. He Keqin, Technical Director of Beijing TIME High Technology Co., Ltd., introduced the professional knowledge of TIME hardness tester, roughness meter, thickness gauge, flaw detector and other products to customers, and shared the latest wireless cloud products and fully automatic online measurement of Times The system is typically used in different industries. At the same time, after the meeting before and after the meeting, Mr. He and Guo Xiang communicated with customers one by one on technical issues, carried out on-site measurement and analysis of the samples they brought over, and explained the characteristics and operation of the new product in detail.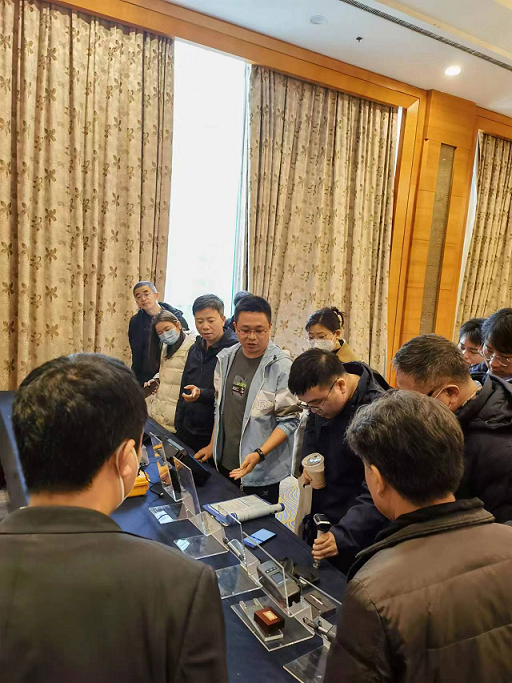 ---