TIME Vibration Tester
---
The field of vibration testing plays a crucial role in ensuring the reliability and performance of various products and systems. Vibration testers are instrumental in identifying potential faults, defects, and weaknesses in mechanical and electronic devices. In this article, we will explore the significance of vibration testers and their application in different industries.
The Importance of Vibration Testers:
Vibration testers are essential tools used to evaluate the dynamic behavior of objects under various vibration conditions. By subjecting a product or system to controlled vibrations, testers can assess its durability, performance, and resistance to external forces. These tests help manufacturers in developing robust products and ensuring their compliance with industry standards.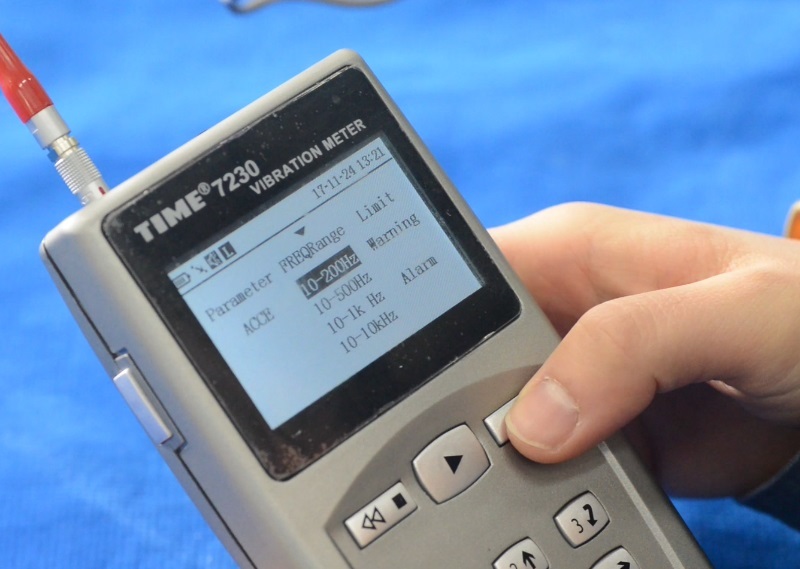 Application in Industries:
1. Automotive Industry: Vibration testers play a crucial role in the automotive sector, where vehicles need to withstand different road conditions and vibrations. These testers help identify potential issues with engine components, suspension systems, and chassis, ensuring the safety and reliability of automobiles.
2. Aerospace Industry: In the aerospace industry, vibration testing is crucial to ensure the structural integrity of aircraft and spacecraft. Vibration testers help detect any weaknesses or failures in components, such as wings, fuselage, and engines, ensuring the safety of passengers and crew members during flight.
3. Electronics Industry: Vibration testers are extensively used in the electronics industry to assess the reliability and durability of electronic devices. These testers help identify potential weaknesses in circuit boards, connectors, and solder joints, ensuring the longevity of electronic products.
4. Industrial Machinery: Vibration testers are employed in the manufacturing sector to evaluate the performance and reliability of industrial machinery. By subjecting machines to controlled vibrations, manufacturers can identify potential faults or failures, leading to improved maintenance and reduced downtime.
Working Principle of Vibration Testers:
Vibration testers generate controlled vibrations using electromagnetic or electrodynamic mechanisms. The device under test is mounted on the tester, and vibrations are applied through a range of frequencies and amplitudes. Sensors attached to the device measure the response, providing valuable data on its behavior under different vibrational loads.
Benefits of Vibration Testing:
1. Improved Product Reliability: By subjecting products to vibration testing, manufacturers can identify potential weaknesses and rectify them before the product reaches the market. This leads to enhanced product reliability and customer satisfaction.
2. Cost Savings: Vibration testing helps prevent costly failures and recalls by identifying potential issues during the development stage. By addressing these issues early on, manufacturers can avoid expensive repairs, replacements, and customer complaints.
3. Compliance with Standards: Vibration testing ensures that products meet industry standards and regulations, guaranteeing their safe and reliable operation.
Conclusion:
Vibration testers are indispensable tools in various industries, enabling manufacturers to assess the performance, durability, and reliability of their products. By subjecting objects to controlled vibrations, these testers help identify potential faults and weaknesses, leading to improved product quality and customer satisfaction. With the ever-increasing demand for reliable and robust products, the role of vibration testers continues to be vital in ensuring the success of industries worldwide.
---