Application and Development of Hardness Technology in Aeronautical Engineering
---
(1) Application service fields of hardness measurement
In the field of aerospace engineering, hardness measurement plays an important role. Several typical applications of hardness measurement are listed below.
Burns are one of the main forms of damage to aircraft structures, and the most commonly used method for detecting burnt aircraft structures is hardness testing. Usually, according to the actual situation of the burned component, Brinell, Leeb, Rockwell and other hardness tests are used instead of strength performance tests to determine the thermal damage site and thermal damage range. In addition, as the skin material of the aircraft, in order to ensure the efficiency and safety of the aircraft. It is necessary to measure the changes of Vickers hardness and fatigue life of related alloy materials with the heat exposure time, so as to study the influence of heat exposure on the microstructure evolution and fatigue performance of the alloy.
In the calibration of aero-engines, the sonic fatigue detection of engine components is an important content, and the sonic fatigue process of materials and the change of microhardness of materials show certain rules. Through the elastoplastic analysis of microhardness indentation, the material characteristics of engine components, such as elasticity, anelasticity, plasticity, toughness and fracture performance, can be obtained. In addition, it is very difficult to directly measure the lubricating value of solid lubricating materials in aero-engines. Usually, the indirect measurement method of Vickers hardness is used to determine the lubricating composition of solid oxides in the material, so as to obtain the lubricating value of the material. For special low-temperature-resistant aviation rubber materials, tests such as Shore hardness, brittleness temperature, compression cold resistance coefficient, and tensile strength are required to solve the balance between cold resistance and oil resistance of rubber materials.
With the development of modern material surface engineering vapor deposition, sputtering, ion implantation, high-energy beam surface modification, thermal spraying and other materials, the thickness of the sample itself or the surface modification layer is getting smaller and smaller, and the hardness of the coating and brittle hardware is tested. The demand is getting wider and wider, for example, coating parts after spraying on the surface of aircraft blades and other components in the aerospace field, coating materials on the surface of seat belt buckles in the aircraft cockpit, ion implantation layers in electronic control product components, and coatings on metal shock absorbers The hardness parameters of layers, coating parts of conductive materials in switch components, etc. can only be obtained by ultramicroscopic hardness measurement.
In the field of microelectronic systems such as aviation and aerospace, the elastic coefficient of micro-components such as sensors affects and even determines their static and dynamic mechanical characteristics. To some extent, this requires a more accurate method of testing and evaluating the mechanical characteristics of micro-components. Usually It is difficult to obtain accurate values of material properties by methods such as biaxial bending method, uniaxial stretching method, and resonance method, but the use of nanohardness tests can easily conduct bending deformation studies on micro-cantilever beams and determine their elastic modulus .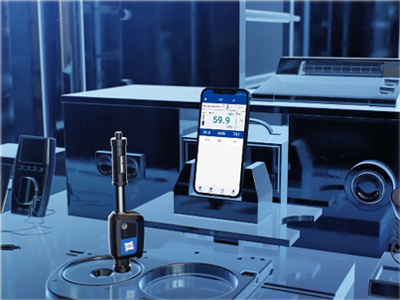 (2) Hot technologies that are generally concerned in the field of hardness measurement technology
① Calibration technology of Martens hardness, ultra-microhardness and nanohardness
Materials such as ultra-thin, ultra-light, and ultra-hard materials are the goals that are constantly pursued by the development and production of weapons and equipment. Materials such as coatings, coatings, and paint films are indispensable application materials for weapons and equipment in the world. Therefore, all countries continue to carry out related research in this field In terms of research work, the United States is in the overall leading position in design and effective use, Japan is in high-temperature composite materials, France is in ceramic composite materials, and the United Kingdom and Japan represent the international leading level in carbon fiber technology and application. By 2010, plastics and their composite materials have accounted for 75% of military structural materials. Military materials have successively experienced and fully realized the mature and advanced era of lightweight aluminum alloys, plastics and their composite materials, and in the future development planning, All countries in the world still regard the research and development technology of updating a bag of compatible materials as the research direction of development.
With the continuous emergence and development needs of various new materials, hardness, as a key parameter and an important means to understand and evaluate material properties, has always played an important role in the field of materials and is developing related technologies simultaneously. Martens hardness, ultra-microhardness and Nano-hardness is an important means to effectively evaluate the hardness characteristics, toughness, fracture performance and other material properties of ferrous metals and non-ferrous metals, ultra-thin, ultra-light and other brittle materials, as well as coatings, paint films, coatings and other materials. It is also an important means for material improvement. As an important basis for the development of new materials and new materials, all countries are rapidly developing these emerging hardness test methods, and carrying out related calibration technology research work as cutting-edge technologies. The United States, Germany, Italy and Japan are world leaders in this field.
②Calibration technology of indenter micro-morphological geometric parameters
The indenter is an indispensable key link in all hardness tests, which directly affects the accuracy of the measurement results. Therefore, how to ensure the accuracy and precision of the geometric parameters of the indenter, minimize its impact on the hardness measurement results, or find them accurately The corresponding relationship between them is the direction that countries are committed to research. The NIST of the United States has conducted in-depth research in this field and is committed to establishing the concept of indenter benchmarks. Various countries are also carrying out related research and comparison work.
③Hardness calibration technology on site and under high and low temperature conditions
With the diversified development of hardness measurement, all countries are striving to develop on-site practical measurement calibration technology according to their own needs, so as to obtain more valuable and meaningful evaluation parameters and data, such as non-metallic materials such as plastics and rubber. Shore hardness has been introduced, Barcol hardness has appeared for composite materials, Webster hardness has appeared for aluminum alloy materials, ultrasonic hardness has appeared for large and small objects with complex shapes, and high and low temperature hardness has appeared for high and low temperature characteristics. On-site calibration methods, and along with the continuous emergence of new production processes, new hardness evaluation and measurement methods continue to emerge.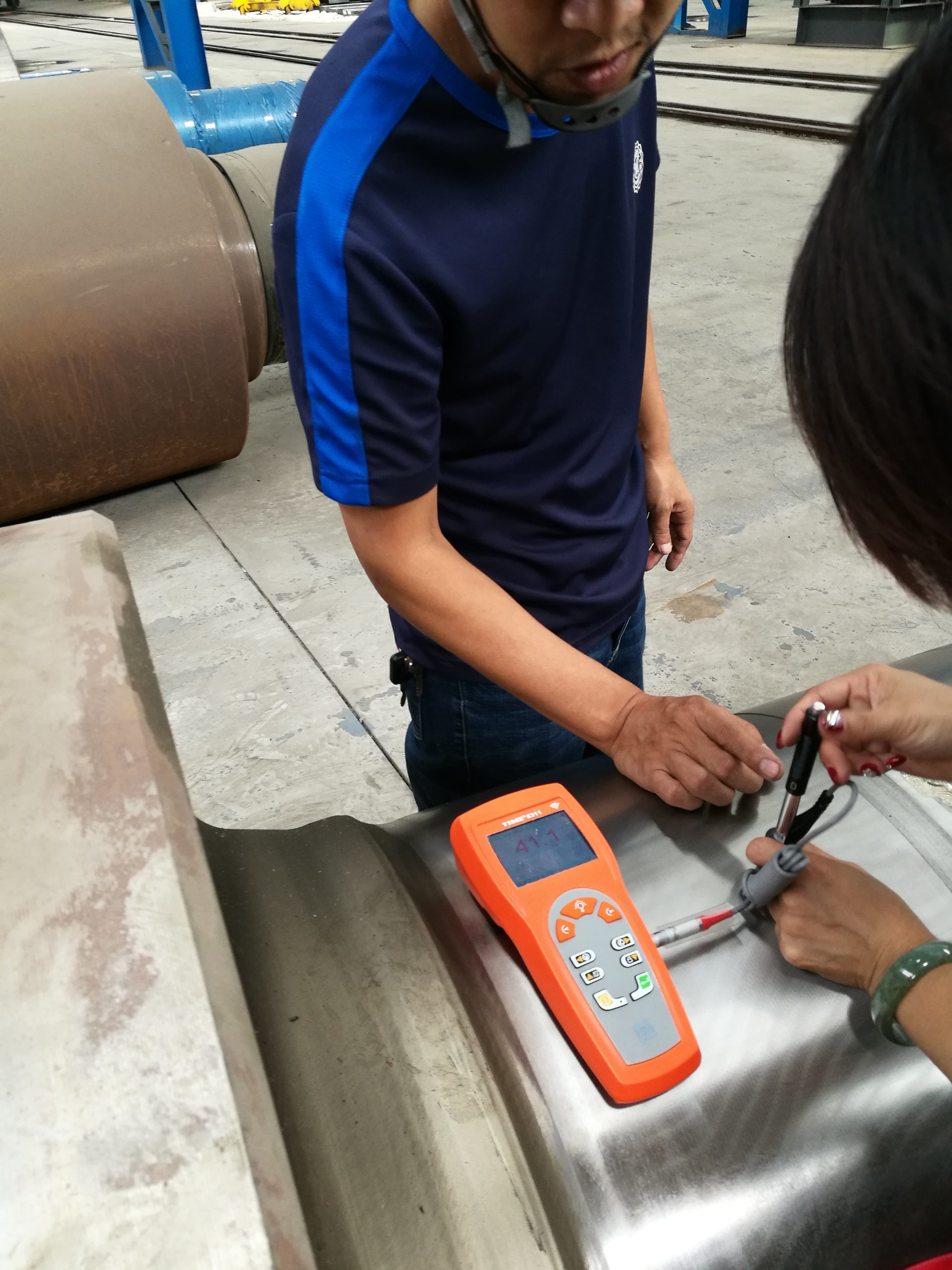 In order to meet the research and development needs of my country's aeronautical engineering models, the current development and construction of aeronautical metrology hardness majors mainly focus on the following aspects:
① Continuously improve the comprehensive technical capabilities of the existing hardness measurement standards, and improve the hardness measurement system;
② Improve the comprehensive calibration technical ability of the micro-morphological geometric parameters of the indenter, and carry out scientific research work related to its hardness characteristics;
③Establish the highest standard of hardness that meets the new definition of international Rockwell hardness, and carry out a new generation of Rockwell hardness measurement work;
④Establish measurement standards for ultramicrohardness and nanoindentation hardness in the microscopic field and transfer standard hardness blocks, and carry out related value transfer and traceability work;
⑤Establish measurement standard devices such as instrumented indentation hardness and Martens hardness, and carry out relevant value transfer and traceability work;
⑥Establish hardness measurement standard devices in special environments, and carry out relevant value transfer and traceability work.
⑦Research on hardness measurement uncertainty, research hardness test methods, etc.;
⑧ Carry out domestic and foreign value comparisons, capability verification, measurement audits, etc., cultivate a technical talent team, and continuously improve and maintain the ability to transmit hardness values in the aviation industry.
---